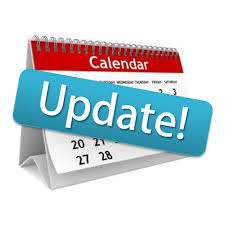 We offer our sincerest condolences to every family who suffered the loss of loved ones and friends after illness and accidents. We are praying for those who are in pain due to cancer and long-term-COVID. The team of partners and facilitators at Aquilla Training were also impacted and we are grateful for their faithful work and for updating the website.
Permit me to present the rest of the updates in bullet point format, because I want to list the online workshops with our different levels of priority, other forms of communication to keep you motivated and Kailo Institute NPC (partner content).
Online workshops presented by

Aquilla Training
Current online workshop titles

Addressing Bullying

Adhering to Ethics Made Practical

Dealing with Cyberbullying

Grieving parents

Helping Grieving Children

Miscarriage and stillbirth

The reality of Suicide and Self-harm

Recovery and Revival After A Disaster in Your Life

Therapeutic Value of Art and Play

Aquilla Training's Face-2- topics being converted to online workshops

Basic Trauma Support For Adults

Basic Trauma Support For Children

Bitterness, Revenge And Resiliency

Cultural Diversity

Embitterment In The Workplace

Emotional First Aid For Trauma Responders

Hope And Embitterment

Managing Trauma Relief In The Workplace

Principles Of Coaching And Mentoring

Victim Empowerment In A Nutshell

Wellness And Self-Care

Wholistic Wellness Model

Urgently requested new topics

Burning Infertility

Divorce And Children

Domestic Violence And Children

Gambling – Deception And Addiction

Other workshop topics that are open

Afrikaans – Herstel en Herleef

Afrikaans – Kinders Wat Rou En Treur

Afrikaans – Miskraam En Stilgeboortes

Afrikaans – Ouers Wat Rou En Treur

Afrikaans – Terapeutiese Waarde Van Kuns En Speel

Afrikaans – Werklikheid Van Selfdood

New workshops coming soon

Ageing Parents

Am I A Toxic Parent?

Child Abusing Parent

Gift Of Rest And Sleep

Young Widowhood
Please visit Aquilla Training's website regularly to see the progress.
The prospectus will be available shortly.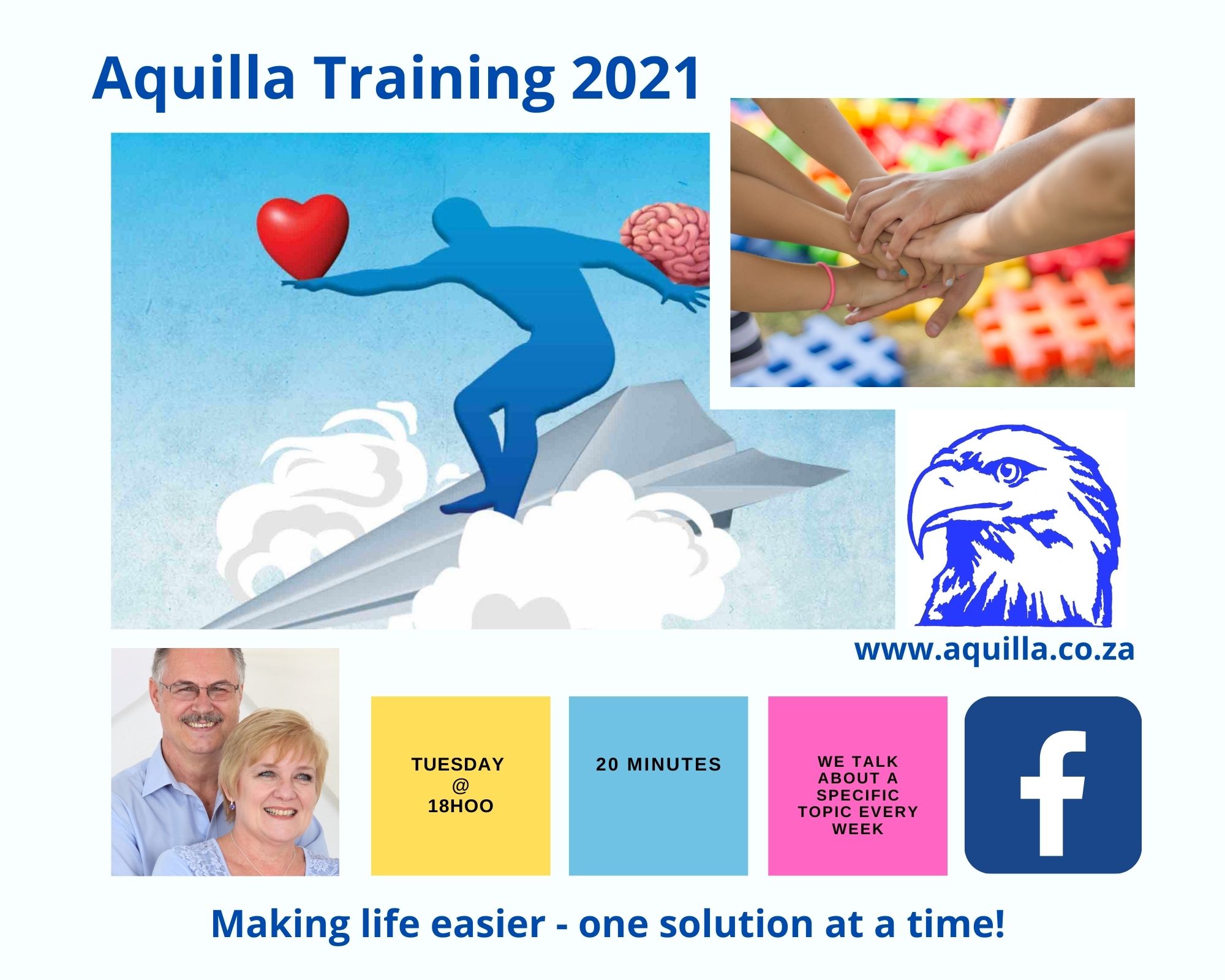 Join us every Tuesday at 18h00 for a short discussion on Aquilla Training's Facebook page. If technology permits, the discussions will also be recorded.
Our partner,  Kailo Institute NPC offers a Christian Pastoral Counselling Training First Year Programme 2021/22
This year programme is for people who love God and who want to make a difference in the lives of other people. The emphasis is on Christian Pastoral Counselling training for adult learners. Subcategories of interest like counselling children, marriage, trauma, and so on, will be identified during the initial interviews and will per part of the course participant's practical work.